Welcome to the SMS International Shore Operations careers website. This is where lasting relationships emerge! At SMS, we need outstanding talents like you to help us create extraordinary experience around the world. Join our team, and we will show you the visionary spirit and strong values that have made us grow over a century!
SMS careers are filled with opportunities to progress and develop, both personally and professionally!
SMS International Shore Operations US, Inc.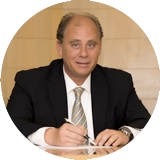 Welcome to the SMS Family!
My name is Sam and I am pleased you are looking to start a new chapter of your life with SMS International Shore Operations!
At SMS, long lasting relationships, personal growth and strong values are some of the components of what makes us proud of our family business. We will work hard and countlessly to prepare you for a better future. I, for one, started as an airport representative and built my experience from the ground up. It would have never happened if not for the amazing SMS management that led me along the way. This could be your story tomorrow! I give you my word that you will never experience the same day twice, but the experience you receive will be something nobody will ever be able to take away.
As my grandfather used to say, "What could be better than making memorable experiences for others?"
Looking forward to welcoming you onboard in the near future!
Sam