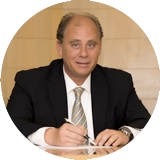 Samuel Mifsud

President / Managing Director
Samuel is the younger son of the SMS GROUP's Chairman – Neville Mifsud – and brother of Simon, who both occupy posts of Managing Directors in the Malta set-up. Sam is a self-motivated person with a wide range of experience in various spheres of industry, but more recently specialized in tourism and the cruise industry. He is responsible for all the group's tourism/travel related operations including SMS Tourism, SMS (UK) Ltd., Holiday Malta (UK Tour Operator owned by the group), SMS International Shore Operations Europe (Malta, Italy, UK, The Netherlands, Tunisia, Copenhagen and Ireland), SMS International Shore Operations U.S. Inc., English Language Academy Ltd. (English language school in Malta) and other related joint ventures.
As in all other companies under his responsibility, Sam exerts his full personal presence and commitment in every aspect related to all SMS International Shore Operations, particularly the United States of America. This accounts for the undoubted success that this company is currently enjoying.
In 2006, Samuel Mifsud was appointed by Malta's Prime Minister to act as Chairman of the Malta Tourism Authority, which he held for three years. During his appointment, he received the full acknowledgement and backing of all stakeholders in the industry both locally as well as overseas. After his term of office at the Malta Tourism Authority, Samuel Mifsud was retained as a consultant to the Minister of Tourism.
+ More Info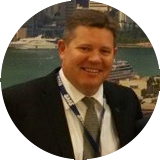 Executive Vice President – World Wide Operations
Christopher is a strong senior operational manager with a proven history in project management and team leadership. With his extensive ship and shore-based experience within the cruise industry, Christopher is in his element identifying and establishing new destinations & experiences, at the same time as developing and implementing the systems, best practice and standard operating procedures, which improve both organizational efficiency and corporate cost effectiveness.
Prior to joining SMS in March 2009, Christopher held various posts over 8 years of sea-going experience as Assistant Purser, Assistant Crew Purser, Crew Purser and Assistant Shore Excursion Manager with Royal Viking Line and Cunard Line. Later, Christopher joined Norwegian Cruise Line where he held the positions of Shore Excursion Manager and Senior Shore Excursion Manager, where he was part of the team that spear-headed the development of NCL from a Caribbean based entity into a global player. Upon completion of his time onboard, Christopher was promoted shore-side into the corporate office of NCL in Miami. Here he served as Fleet Shore Excursion Manager and then Manager of Destination Services – Worldwide.
Today, Christopher serves as Executive Vice President of World-Wide Operations overseeing all aspects of SMS-ISO operations in Canada, Denmark, Ireland, The Netherlands, the United Kingdom and the United States of America.
+ More Info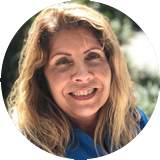 Director – Guest Port Services
Idania Arzola joined SMS International Shore Operations U.S., Inc. during the beginning stages of business development in the United States in 2012 bringing her experience of over 20 years in the airline and cruise line industry. She has proven to be an important team member with outstanding communication abilities and capability to work and integrate well with any level of personnel. Past positions included Passenger Sales & Accounting Clerk with Eastern Airlines (Miami), Royal Caribbean Cruises, Ltd. (Miami), and Port Operations for Royal Caribbean Cruises, Ltd. (worldwide).

Idania has remarkable skills at organizing operations and effective trouble shooting.
Idania was assigned to lead Disney Cruise Line, Oceania Cruises, Regent Seven Seas, Costa Cruise Line and AIDA Cruises in United States, where she has successfully achieved great customer experience through hard work and dedication to the brand and the company. Idania has become another important member of our experienced team.
+ More Info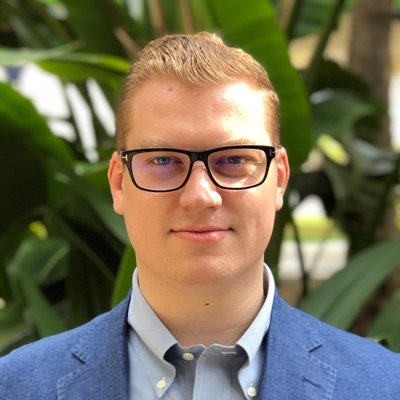 Vice President – Guest Services & Administration
Andrius Zickevicius began his career with Carnival Cruise Line in 2010, when he had joined them in their Guest Logistics Department where he was responsible for Guest Embarkation/Disembarkation, Lost & Found and Flight Coordination, Airport Assistant Supervisor leading the team with new initiative of airport check-in. Later, Andrius was promoted to a Supervisor of Airport Operations for United States, Europe and the Caribbean. He was in charge of overseeing the operations and ensuring that vendors met the Company's requirements and standards, maintained and updated the budget as needed for each port.
In 2014, Andrius joined SMS ISO U.S., Inc. as Airport Manager where we drew on his experience of his leadership skills, ability to multi-task and lead multiple initiatives, and his wide knowledge of the cruise line business where with the team, he took on a project that successfully achieved significant cost savings and created a more universal and efficient airport operation.
Shortly thereafter, Andrius was promoted to a Strategic Business Planning Director where he oversaw New Initiatives and Developments for multiple brands and various aspects of the company. Today, Andrius serves as Associate Vice President of Guest Services & Administration where he oversees all Guest Port Services, Guest Airport Services and Administration department for SMS ISO U.S., Inc. Andrius approaches each workday with a level of passion that his coworkers find infectious, and our guests, reassuring. He never ceases to make suggestions aimed at bettering our processes, whilst displaying an equal desire for improving our guests' experience.
+ More Info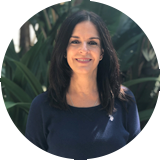 Director – Guest Port Services
Aida Miller joined SMS ISO U.S., Inc. in 2013 following a stint of 8 years with Royal Caribbean Cruises, Ltd. Prior to that, Aida spent 27 years in the airline business between Eastern Airlines (New Jersey) and Northwest Airlines (New Jersey and Florida) during which period she held posts of Reservation Agent (Spanish Desk), Customer Service Agent, Ground Operation Education, Customer Service Supervisor and Ground Operations Education Trainer.

In 2005, she took up employment with Royal Caribbean Cruises, Ltd. in Miami. She spent 2 years as a Pier Supervisor where her responsibilities included supervision of turn day operations, providing customer service, administrative duties, developing
employee and team lead schedules, preparing daily rosters, training schedules and bid work schedules. During this period she won the Employee of the Year Award and an award in Port Everglades for surpassing targets set for Celebrity Cruise Line beating out ports worldwide.
In 2007, she was appointed Account Manager for Royal Caribbean Cruises, Ltd., where she was responsible for over 20 different ports providing guidance and assistance in all aspects of the turn day; maintaining ratings and exceeding guest's
expectations. Aida was in charge of the RFP process, Port Budgets, Government Relations, Inaugural Events and responsible for maintaining an open dialogue with the ship porters and port agent.
+ More Info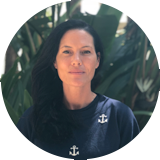 Director – Guest Port Services
Elizabeth oversees and manages the New York operations for SMS ISO U.S., Inc. Elizabeth joined the SMS ISO U.S., Inc. team in May 2018, bringing with her over a decade of experience within the cruise industry and New York City.
Elizabeth was the Vice President of Cruise Operations for the New York City Economic and Development Corporation (NYCEDC), where she oversaw the City's NYCruise program, which included the City's cruise assets at both the Manhattan and Brooklyn Cruise Terminals to ensure service delivery.​ During her time with NYCEDC, Elizabeth managed relations with cruise line partners, terminal operators, NYNJ Port Authority, USCBP, community boards, and Borough Presidents offices to promote NYCruise homeporting.
In addition to working for the NYCEDC, Elizabeth worked with World Wide Sourcing Group (WWSG) where she oversaw the delivery of multi-port stevedoring and security services to ensure guest and customer satisfaction, managed service agreements and relations with Cruise Lines, Union relations and communication, and RFP process for WWSG's cruise brands.
Elizabeth started in the cruise industry as Cruise Operations Manager with Cruise Norfolk in Norfolk, Virginia where she was responsible for the Inaugural Holland America season and grand opening of Norfolk's Half Moone Cruise and Celebration Center. Following her time in Norfolk, Elizabeth spent six years in New York & the Canada New England Region as an Operations Director, North America for Intercruises Shoreside and Port Services overseeing ground services and port agency departments.
Her partnerships and intimate knowledge of New York City's cruise operations make her a welcomed addition to SMS's growing operations in the U.S.
+ More Info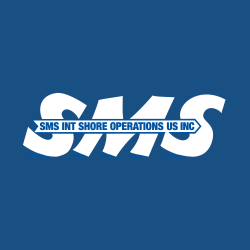 Vice President – Port Agency